Find resources for ministry. InterVarsity Staff log in to see the full collection. Can't find what you're looking for? Email us.
Ministry Partnership Development Presentations

A Strategic Mission
God has given InterVarsity an amazing and strategic mission. We work with women and men from all
kinds of backgrounds during a period of their life when they are actively exploring relationships, careers,
and ideas. "Witnessing communities" are at the heart of our strategy. We actively draw students and faculty
into campus Christian communities where they grow spiritually. We send graduating students into
the world to serve God's purposes for a lifetime. This page highlights resources for telling that story.
Writing a Ministry Plan
A ministry plan or a ministry "case" articulates
what you plan to do, why, and what results you
are hoping to see. In a clear and compelling language it paints
a picture of the ministry for both you and potential partners.
The case can take several forms. The following documents
help explain cases further.
Customizable Paper Case Brochures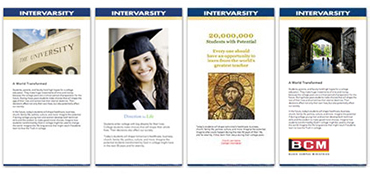 The following samples are Word documents that you
can download, customize, and print on the Six Panel Case 
form available through the Staff Store.  
Field Ministry Plan Brochure - Classic 
Field Ministry Plan Brochure - Direction Theme
Field Ministry Plan Brochure - Greatest Teacher Theme
Field Ministry Plan Brochure - BCM Contextualized
New Brochure + Small Blue Folder + 1/2 Sheet Inserts
= Customizable Case Kit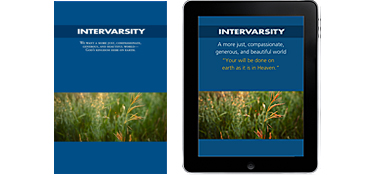 Other Case Presentations
Here are a couple
case presentations,for
powerpoint and the iPad.
Story Telling
Some helpful guidances
for making your ministry
stories compelling.