Find resources for ministry. InterVarsity Staff log in to see the full collection. Can't find what you're looking for? Email us.

The Money Campaign is intended to be a combination of a Proxe station, a Small Group series, and a Large Group training. (Please see "Money Campaign Leaders Notes" below for a full description of each part of the Campaign.) It has been tested on four campuses, and three out of four campus staff said it is the best proxe experience they have ever hosted on campus. (See the video from UC Riverside for a staff perspective on bringing this campaign to campus.) The goal of the Money Campaign is to deepen your core students in financial discipleship, to engage the campus in a practical message of Gospel transformation, and to bless Swaziland with caregiver kits via World Vision.
Proxe Panels


SIZE: 30''x 40''($15) priced per panel. TO ORDER: Staff Store. Email graphics@intervarsity.org with specific customizations, early orders. Heavily-customized ideas welcome before Aug 1, in a given school year. (four circles can be replaced with bridge diagram upon request.)
Do it yourself! A zipped file w/ all the WWYB
visual elements, for making your own posters & quartersheets, FB pics. .pdfs, .jpgs, .png, etc. Four Circles graphics pack also available.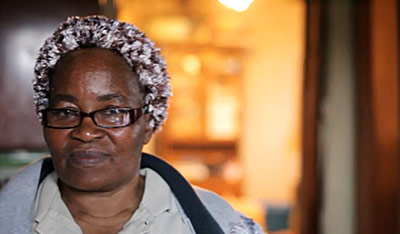 When picking out Caregivers, the local employees of World Vision look for people who can be trusted to meet the various needs of the people in the community. They say that "they eye of a Caregiver is big and even the ear must be sharp." This means befriending the people, listening to them, teaching them, and loving them. Meet Shortie, an AIDS caregiver in Swaziland. Consider partnership with her. go to video
TEACHING & TRAINING MATERIALS
SET-UP
PROMOTION
FOLLOW-UP
TALKS
STUDIES