Find resources for ministry. InterVarsity Staff log in to see the full collection. Can't find what you're looking for? Email us.

Jesus wants to reveal himself to the skeptics and seekers in your life!
Hundreds of students have used these Reveal cards to have powerful faith conversations across the country. There are four striking art pieces, paired with quotes from Revelation, that guide conversations toward the beauty and pain of our world. They are designed to help you start evangelistic Bible discussions and spiritual conversations so that people on your campus can encounter Jesus. You can use Reveal to plant new evangelistic small groups and communities of faith on campus.
First Panel: No More Death, Mourning, Crying, or Pain
Second Panel: Babylon Is Fallen
Third Panel: The King of Kings
Fourth Panel: Healing of the Nations
SIZE: 30"x 40" ($60) priced per four panel set. TO ORDER: Staff Store.
About the Artist:
Based around Boston, Shin Maeng draws his inspiration from graffiti, comic books, and the pictures he sees as he prays for his city. Check out more of his art at:
shinhappens.com
, [IG]
@shinhappens
, and [Twitter]
@shinhappensnow
.
Also available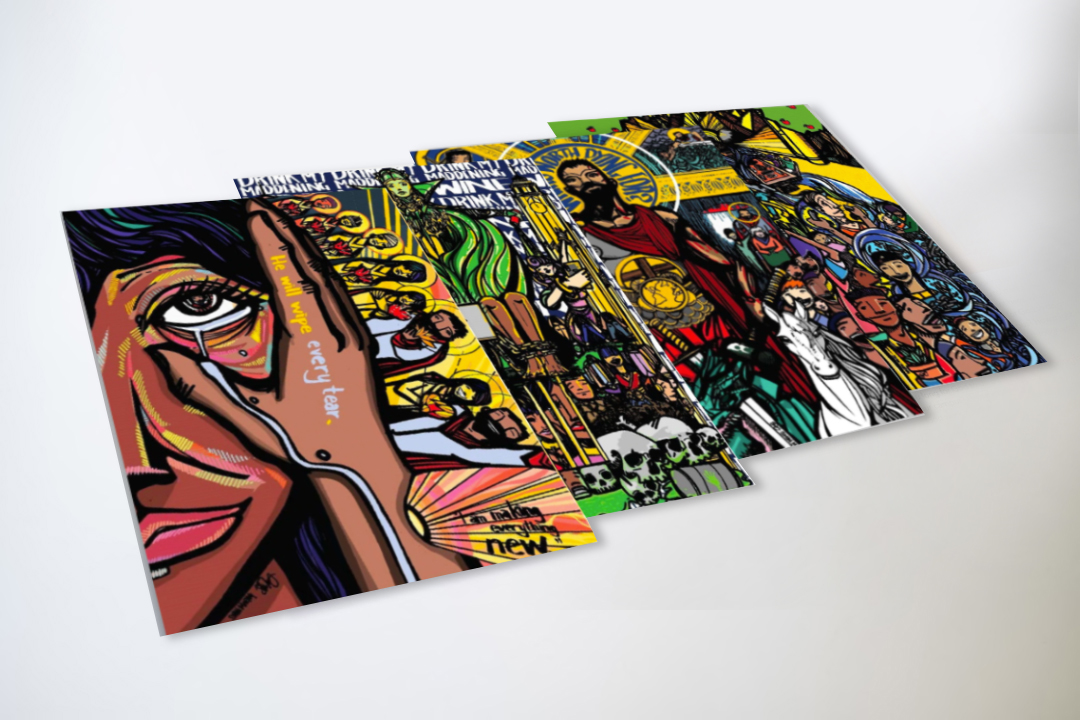 Four Conversation Cards
They would include questions for discussing art and Scripture. They feature four art pieces by Shin Maeng paired with Revelation quotes and questions to guide spiritual conversations. You can order these here.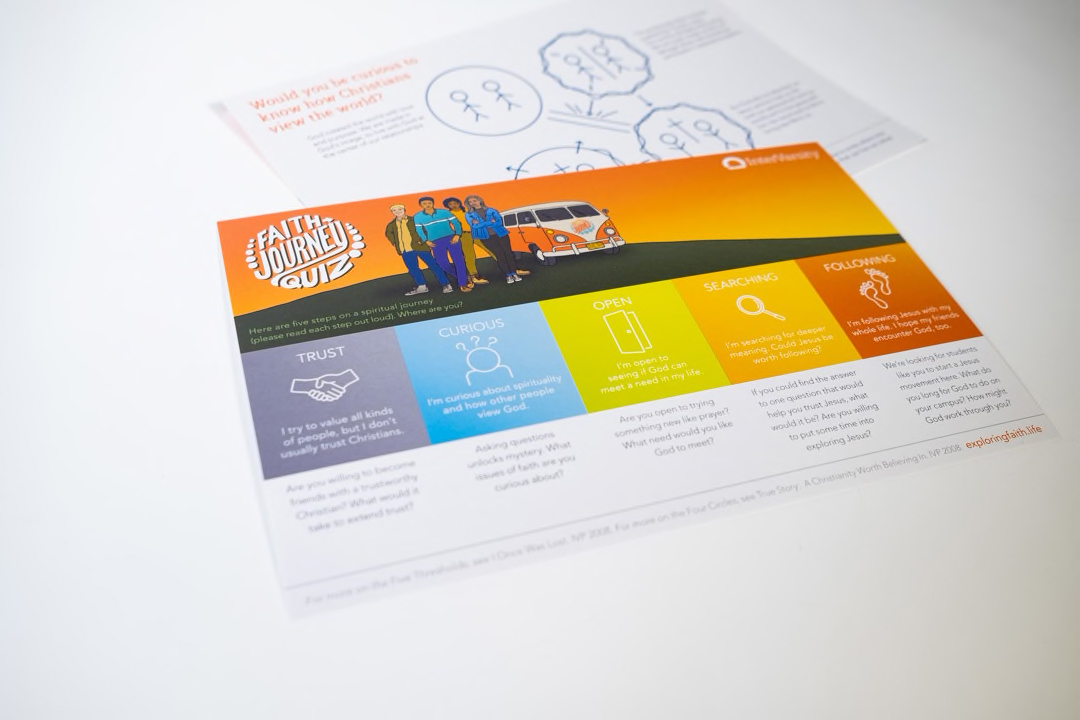 One 5 Thresholds Quiz Card
Helps people self identify where they are on their spiritual journey and offers next steps towards exploring faith in Jesus. The Gospel Summary on the back of the card helps you share the gospel and invite your friends to follow Jesus. One of these comes with a set of Reveal Conversation Cards, or you can order a set of 25 here.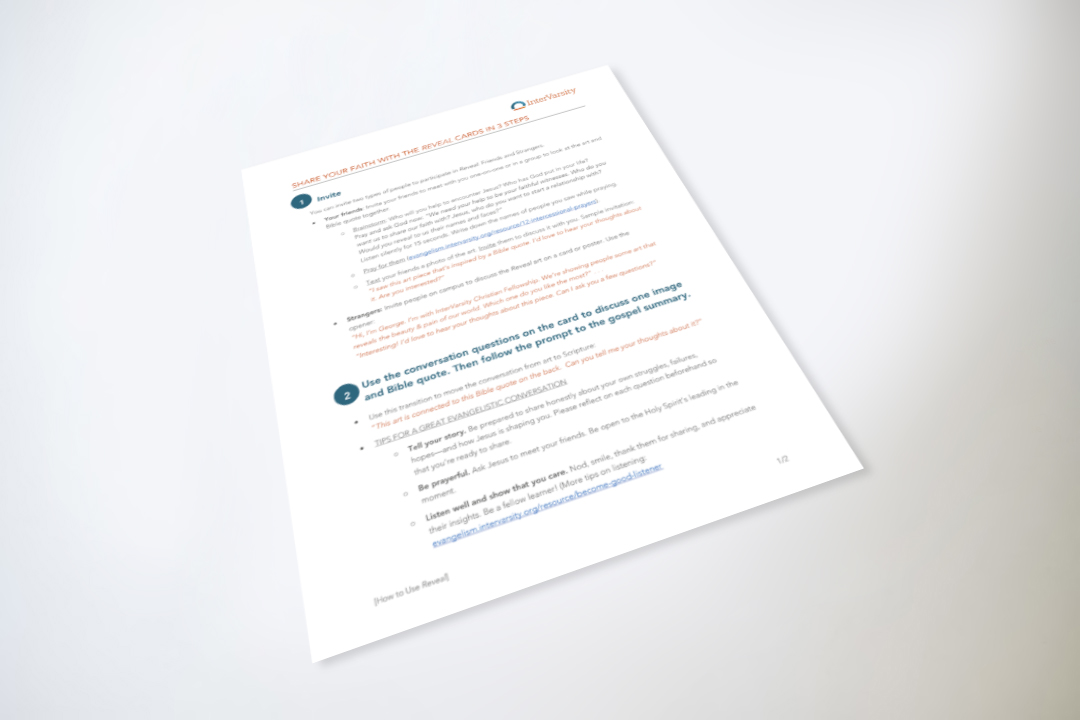 Downloadable Training PDF
Download this PDF for training in how to use the Reveal Conversation Cards and the 5 Thresholds Quiz. You can also go to our Evangelism Website for the web version of this content.
Quotes
"The tears card helped someone open up about the hard things she and her family have been going through this past year. She hadn't gone to church since she was younger. Just by having a conversation about how God interacts with our pain and the hope that is to come,
she decided to come to our weekly Bible study and investigate faith more!"
"An agnostic student and I had a long conversation about the heaven art.
He gave me his contact info and now wants to go to Bible study!"
"One student said she was at the OPEN step on the 5 Thresholds Quiz. We asked her if she wants to start following Jesus. She said no, but she committed to exploring Jesus intentionally with us this fall quarter!
I'd say she took a step from OPEN to SEARCHING."