Find resources for ministry. InterVarsity Staff log in to see the full collection. Can't find what you're looking for? Email us.
| | | | |
| --- | --- | --- | --- |
| Collage | Four Cups | Jesus Quote | Four Circles |
SIZES: 40''x60'' ($30), 30''x 40''($15) priced per panel. TO ORDER: Staff Store. Email graphics@intervarsity.org with specific customizations, early orders. Heavily customized ideas welcome before August 1 in a given school year. (The four circles can be replaced with bridge diagram upon request.)
Do it yourself! A zipped file w/ all the red cup
visual elements, for making your own posters etc.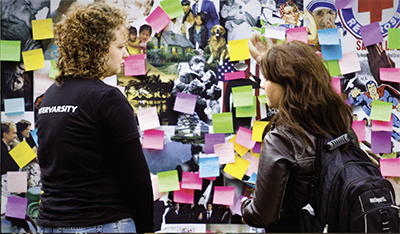 Get support and feedback
Join the Red Cup Proxe discussion on Facebook.
Printable Panel files are also available to download from
dropbox. Email graphics@intervarsity.org.