Find resources for ministry. InterVarsity Staff log in to see the full collection. Can't find what you're looking for? Email us.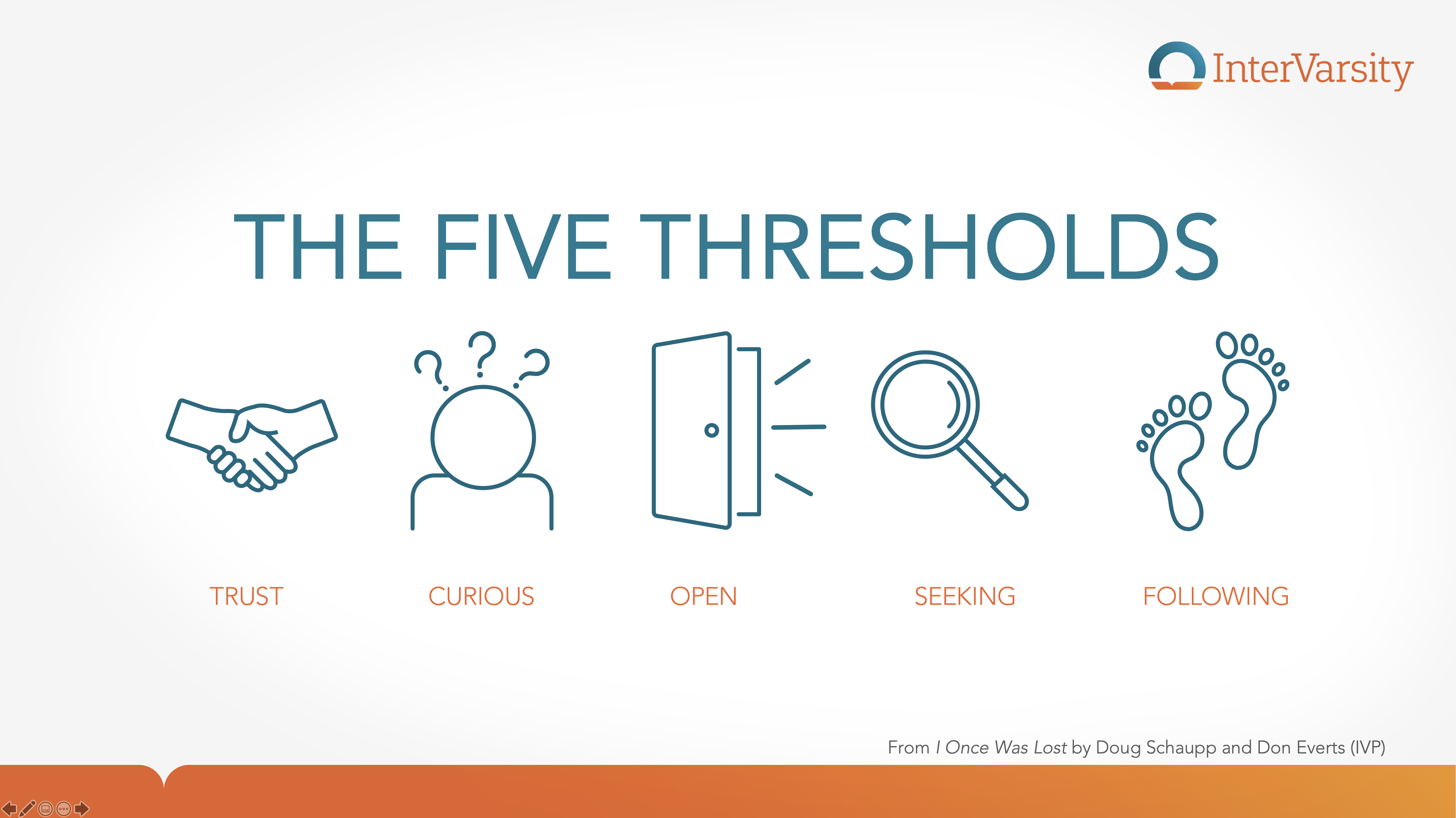 Train with the 5 Thresholds Powerpoint!
This is the journey of how people tend to come to faith. Once we understand the process, we can be more helpful to our friends moving through each threshold. Not all of our friends who don't yet know Jesus are in the exact same place, and these thresholds give us an understanding of how people grow toward Jesus. May God give us discernment, courage, and love as we help our friends toward their next step of faith.
Login with your staff password to view this collection.